Holiday Wreaths
Adorn the doors and windows of your home or office with our freshly made wreaths and your tables with our centerpieces.
We make each wreath with locally harvested boughs of Fraser, Spruce and White Pine and we hand-tie our designer ribbons.
Need something special? Contact us for custom orders, any over-sized wreath, greens, winterberries and unique arrangements.
Standard wreath size is 20-24 inches in width. Quantity discounts available by pre-order.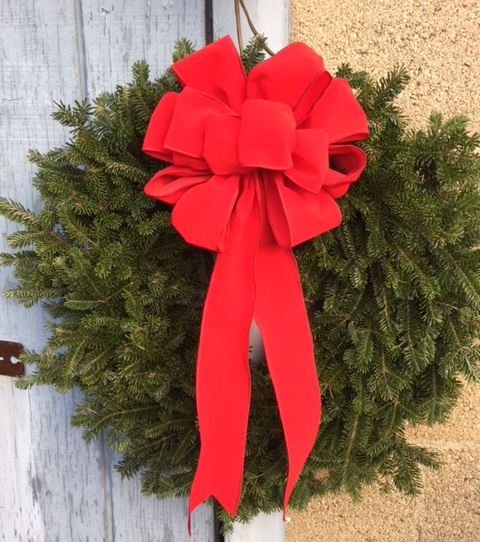 Single-sided simply elegant wreath with red bow.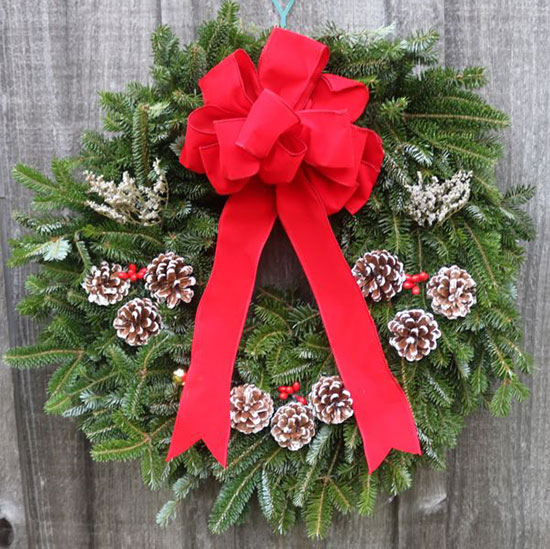 Single-sided festive wreath with pine cone clusters, faux winterberries and red bow.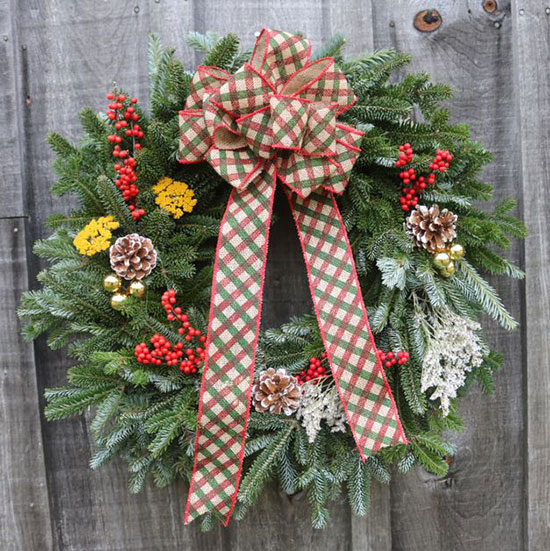 Double-sided wreath with pine cones, dried yarrow, fresh winterberries, Christmas balls. Available with a designer or red bow.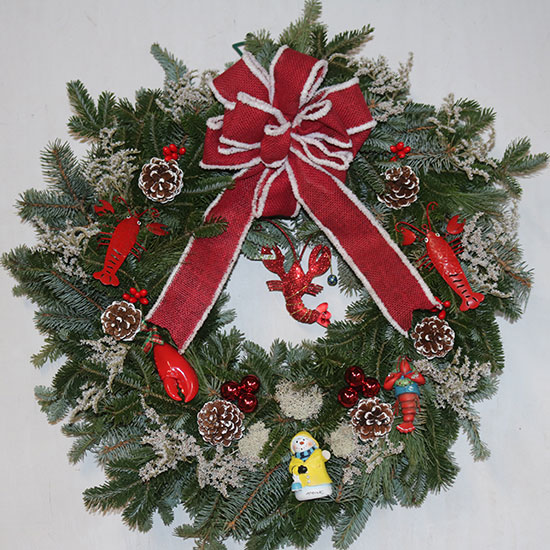 Custom wreath - This wreath was made with a seafood theme including lobsters, pine cones, Christmas balls and designer bow for West Shore Seafood in Bantam, Connecticut.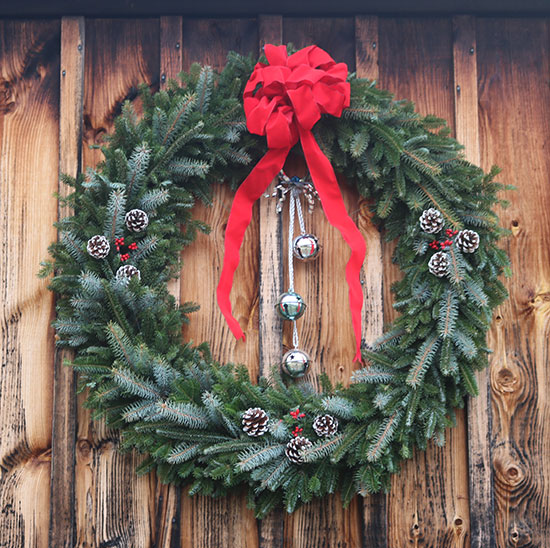 Extra large wreath - These fabulous extra large wreaths are made on 36" rings and measure 48" in width. This one is adorned with clusters of pine cones and winterberries with hanging sleigh bells and a red bow. Please place a special order for a wreath of this size.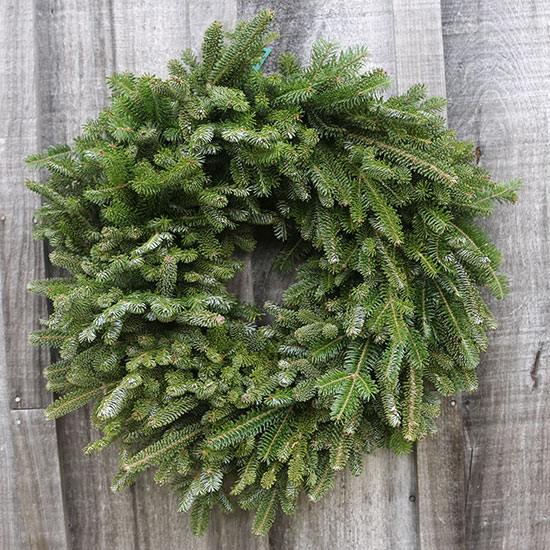 Plain single-sided wreath with no decoration for when you'd like to do the decorating yourself. 
Designer Bows
Swap out a red bow for one of dozen's of designer bows in inventory.
More Holiday Wreaths
Please let us know if there's something special you'd like us to make for you.
Visit us and see more of our hand-made products at the Harwinton Hometown Holiday Celebration on Saturday, December 3 from 4:00-7:00 p.m.